DATADOG MONITORING FOR A LARGE FINANCIAL TECHNOLOGY PLATFORM
Executive Summary
This widely recognized digital wallet and automated accounts payable platform provides users with a flexible means of buying goods and managing funds, all while prioritizing exceptional efficiency and reducing the need for manual processes and paperwork. However, with such a substantial level of accountability at stake, a robust technological infrastructure is pivotal. In light of this critical requirement, the Matoffo team developed an advanced monitoring solution that perfectly meets the company's functional and budget requirements.
About the Client
Our client is a financial technology company that provides a digital platform for managing school-related expenses. Based in Miami, Florida, the company was founded in 2014. In a nutshell, the platform is designed to simplify the way schools manage their finances since it provides administrators, teachers, and parents with an opportunity to create and track payments for various expenditures, such as field trips, fundraisers, and classroom supplies. Additionally, the company offers next-gen reporting and analytics services that enable users to track their payments across different categories while identifying the latest financial trends.
Customer Challenge
The customer experienced the urgent need to enhance its monitoring solution since the existing one, which relied on AWS CloudWatch, had several limitations that prevented it from fully meeting the company's needs. For example, it did not provide comprehensive visibility into all aspects of the system and could not detect certain types of issues.
It is clear that achieving such a critical goal as efficient management of educational funding requires a solid technological foundation. To address these constraints, our client sought to implement a new monitoring solution offering more robust capabilities and greater flexibility.
Why AWS
AWS is a leading cloud computing platform that offers a wide range of monitoring and logging services. The key advantages of utilizing AWS for monitoring are real-time monitoring and alerting capabilities for a wide range of system metrics, including CPU utilization, memory usage, network traffic, and more. AWS also offers automated scaling and load balancing, which help ensure your system is always available and responsive.
There is no doubt that AWS and DataDog may be perceived as the perfect tech foundation for a robust monitoring solution because they offer powerful and comprehensive monitoring capabilities, allowing users to scan the system in real-time, analyze system logs, and set up custom alerts. Moreover, AWS and DataDog are highly customizable and support a wide range of technologies, making them an excellent choice for organizations that use multiple platforms and tools.
Why Matoffo
Our skilled cloud engineers thoroughly evaluated various monitoring tools and ultimately selected a best-in-class solution enabling more in-depth monitoring, alerting, and reporting. Leveraging our vast industry expertise and deep understanding of cloud technologies, Matoffo came up with an exclusive approach designed to address the company's unique business processes and goals. With such a client-centric strategy, our cloud development company definitely stands out from the crowd, offering hands-on experience, in-depth expertise, cutting-edge customization capabilities, agile development practices, and cost-effective & scalable solutions.
Matoffo Solution
As we have already sorted out, we selected DataDog as the main monitoring tool. First of all, we configured integration between AWS and DataDog, which allowed us to collect basic data from the AWS environment, such as system metrics, events, etc. After that, we configured log forwarder Lambda to push logs from AWS to DataDog.
Since it was necessary to configure proper monitoring of Node applications, we deployed the DataDog agent to collect more specific metrics from Node runtime. This allowed us to use DataDog tracing and APM (application performance monitoring), which provided helpful information from the application runtime. Furthermore, to monitor actual application statuses, we created additional health checks based on the synthetic test, which enabled us to check the basic functionality of the services on schedule.
The development team included one DevOps engineer. In general, it took us about 2-3 weeks to deliver a ready-to-use AWS solution. To complete this project, the Matoffo team used the following tech stack: DataDog and AWS.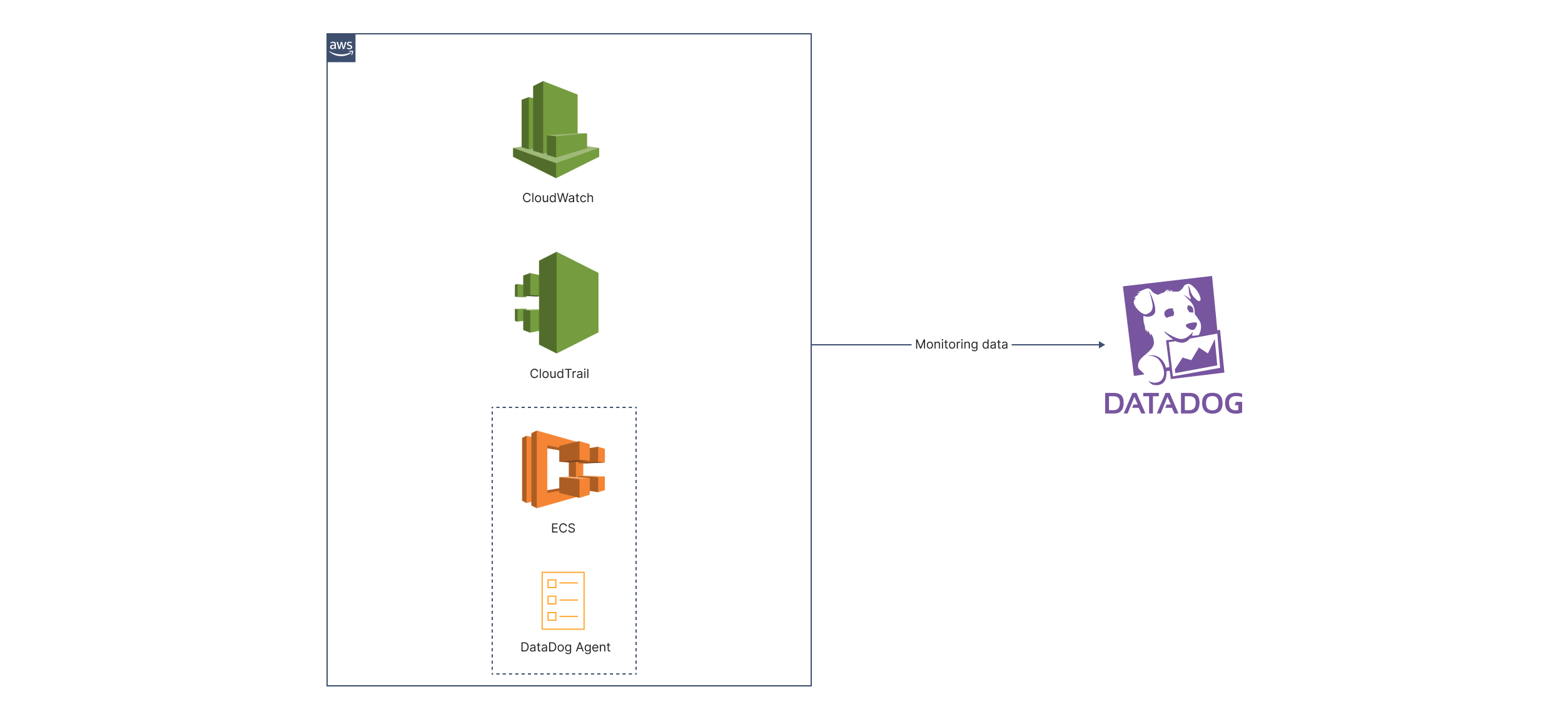 Business Value
At Matoffo, we consistently fulfill our client's expectations. We meticulously pay attention to every detail throughout the whole development process to ensure that every component functions precisely as intended, if not better. As a result, we delivered value in the following areas:
• Enhanced Visibility
Thanks to such a robust monitoring tool, the company can significantly improve the visibility of the current environment setup.
• Next-Gen Monitoring
Our powerful monitoring solution provided the client with a wide variety of logs, metrics, application, and infrastructure monitoring data.
• Improved Productivity
With up-to-date data and analytics, the operations team can react faster to potential production incidents.
Customer's Feedback
Working with the Matoffo team, our client discovered the exceptional expertise and competence required to build a best-in-class AWS-powered monitoring solution. Our team's reliability and collaborative nature turned the development process into an enjoyable experience. Adhering to our business philosophy, we delivered a high-quality solution completed within the agreed budget and timeline, providing the client with a robust technology foundation for their future growth.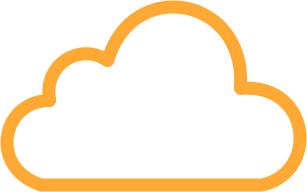 OUR FOCUS IS
CLOUD SOLUTIONS
Our primary goal is value delivery for the client by resolving technical challenges and assisting them to achieve their objectives. AWS cloud solutions are great toolset which we use to make it happens, primary by outstanding agility, where companies could scale up cloud resources as needed and significantly decrease time from idea to market as well as seamless adopt rapidly growing tech capabilities to transform their businesses to be competitive in the market.
Tell us about your business needs