OPEN EDX LEARNING PLATFORM IMPLEMENTATION
Executive Summary
As a powerful safeguard of human rights across the EU, our client combines multiple socially-oriented missions under one roof. This non-governmental organization perceives human rights as the key to building the communities of the future day we want to live in. Yet, it is impossible to achieve this crucial goal without a stable technology foundation. Thereupon, the Matoffo team designed a powerful cloud-based learning platform that enables the client to distribute content, engage new members, share their ideas, and more.
About the Customer
Created by a team of experts in human rights, our client is a unique organization that stands at the forefront of fundamental freedoms in Brussels and across 18 EU countries. Collaborating with an extensive network of members, the company utilizes four powerful tools (advocacy, ligation, public mobilization, and communication) to ensure that every area, from laws and policies to governments and corporations, upholds human rights in the proper way.
Customer Challenge
Using capacity building on communications, our client has been looking for a new way to teach their members to talk about human rights in a persuasive and easy-to-understand manner. While building a robust digital solution is of paramount importance to an organization that wants to spread its social mission across a larger audience, we were requested to develop a multifunctional learning platform.
Concerning the primary customer's objective, it was necessary to set up a learning environment based on one of the popular open-source systems like OpenEDX, Moodle, etc.
Why AWS
Although sometimes it may be truly challenging to choose the right tech stack for a project, the fruitful discussion with our consultancy team enabled the client to make the right decision. In fact, the Matoffo team suggested using Open EDX technology since it provides a wide variety of customizations and supports various types of deployments.
As one of the most popular world-class platforms for building online educational solutions, Open EDX possesses a multitude of advantages. For instance, it allows creating cross-device solutions that can be easily used and customized by the end users. Last but not least, the Open EDX solution can be deployed on AWS, which means you gain access to an even larger pool of benefits, such as cost-efficiency and next-gen security.
Why Matoffo
Given the paramount importance of the client's pain points, it was apparent that the organization needed a functional learning platform to fulfill its social mission. Fortunately, Matoffo, a trusted cloud development partner, came up with an out-of-the-box idea to solve this challenge. Thanks to our client-focused and result-oriented approaches, we assisted the client throughout the whole development process, from the first touch to the final deployment of the learning environment. All in all, we genuinely wanted to help the organization meet their main objective — use a robust cloud-based platform to bring meaningful changes to society.
Matoffo Solution
As we have already sorted out, our team chose the Open EDX solution as it offers an extensive range of customizations and deployment options.
First and foremost, we configured Tutor for platform management. As a fast and reliable Open EDX distribution, Tutor is pretty flexible with deployment settings. Next, the platform was deployed on AWS using EC2 service.
To update the static appearance, we developed a new theme. The theme includes styling for the client management system, learning management system, and all static parts, like authentication and the main page in the root domain.
Business Value
While delivering value to the clients is our core philosophy, we always consider the impact our solutions have on businesses. More than that, when it comes to such socially-oriented organizations as our client, we recognize a special responsibility for us as the development partner since we understand our work may influence societies, governments, and communities in the EU. Since the primary goal of this project was to create a solid educational solution, we successfully delivered a multifunctional learning platform so that they could create and distribute their courses and learning materials easily and efficiently.
Customer's Feedback
High quality and timely product delivery are pivotal to us, which means we always meet all customer requirements concerning price, functionality, and deadline. Thus, this incredible project was not an exception as our joint work resulted in a great learning platform designed to solve customer challenges. Subsequently, both parties to the contract are satisfied with the cooperation, so we would be glad to impress our client with new cloud-based solutions in the future.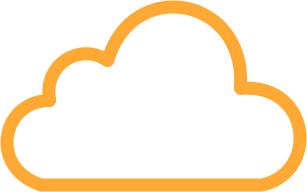 OUR FOCUS IS
CLOUD SOLUTIONS
Our primary goal is value delivery for the client by resolving technical challenges and assisting them to achieve their objectives. AWS cloud solutions are great toolset which we use to make it happens, primary by outstanding agility, where companies could scale up cloud resources as needed and significantly decrease time from idea to market as well as seamless adopt rapidly growing tech capabilities to transform their businesses to be competitive in the market.
Tell us about your business needs